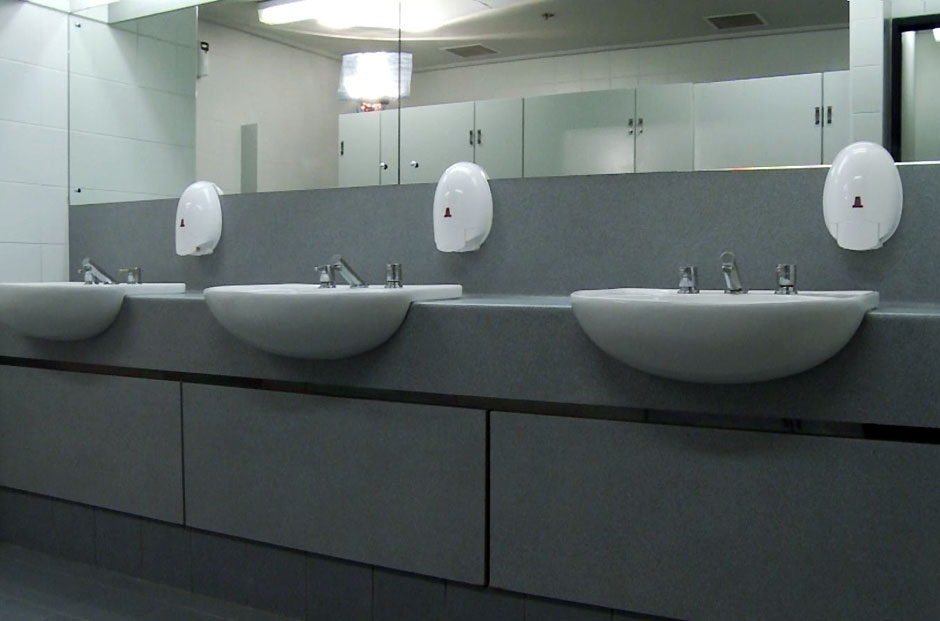 Cleanliness of bathroom is the key to the health of your family. That's why it is so important to keep this room as clean as possible. Bathroom cleaning service is used mostly in private houses and hotels.
The specialists of our organization perfectly fit for this kind of work and have required knowledge. We provide professional bathroom cleaning including washing of the bath made of iron, plastic or with inserts of different materials. To receive best results Light Step specialists use only modern detergents. They allow to retain the enamel safe and perfectly clean dirt and carry out disinfection.
Our experts will wash off the sink, remove the limescale and mud deposits in the shower cabin, jacuzzi and bidet. We conduct clearing the tiles in the bathroom, joints, furniture and mirrors.
Urofen
Toilet bowls and sinks, ceramic surfaces.
Perfectly dissolves depositions of urine, lime scale and iron oxide.
Acts refreshingly and disinfecting
K-Forte
Removes rust from ceramic surfaces
PerlGlanz
Chrome items, ceramic objects
una SANITARY
Toilet bowls and sinks, ceramic surfaces, used for daily disinfection
Sometimes your toilet is far from to be perfect — you can see rust,lime scale on all surfaces and no fresh smell.What to do?
To use professional cleaning service from Light Step.We can make your bathroom shining immediately!