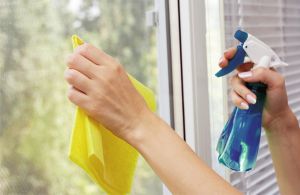 For the best windows cleaning it is good to use professional cleaning products. These detergents remove dirt and dust without leaving stains on the glass.
It is important to be careful while washing plastic windows with special window cleaning products. Never use detergents with solvent, because it's spoils the glass. Detergents with acid are very dangerous: while acid starts to evaporate, it can do harm to human's health. The best window cleaning products don't contain dangerous elements or alcohol.
Light Step offers a wide selection of high quality professional window cleaning supplies. They do not cause allergies, clean the mud and leave no stains on the glass. Our company provides only innovative products that have all required certificates. We guarantee that our window cleaning products are the best.