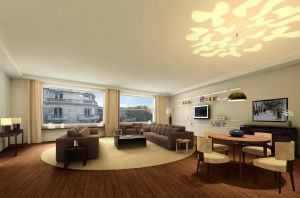 It will require a lot of different tools and house cleaning products to clean the whole house with all rooms. The kitchen needs special detergents that can cope with mud. The toilet requires qualitative disinfectants. In the bedroom you will need special home cleaning products which do not contain toxins. It is very important since people spend the largest amount of time in this room. However, for all rooms you will certainly need only the best house cleaning products.
Light Step offers a large selection of different detergents for the entire house. We suggest only the best and reliable cleaning products for home. They will quickly remove all dust, dirt and lime in all parts of rooms of your house. All cleaning products for home are safe, don't cause allergy and can be used even if you have kids or pets.
Using professional house cleaning products can save a lot of time and energy. With the help of our products, the time you usually spend on the whole house cleaning will become twice less.